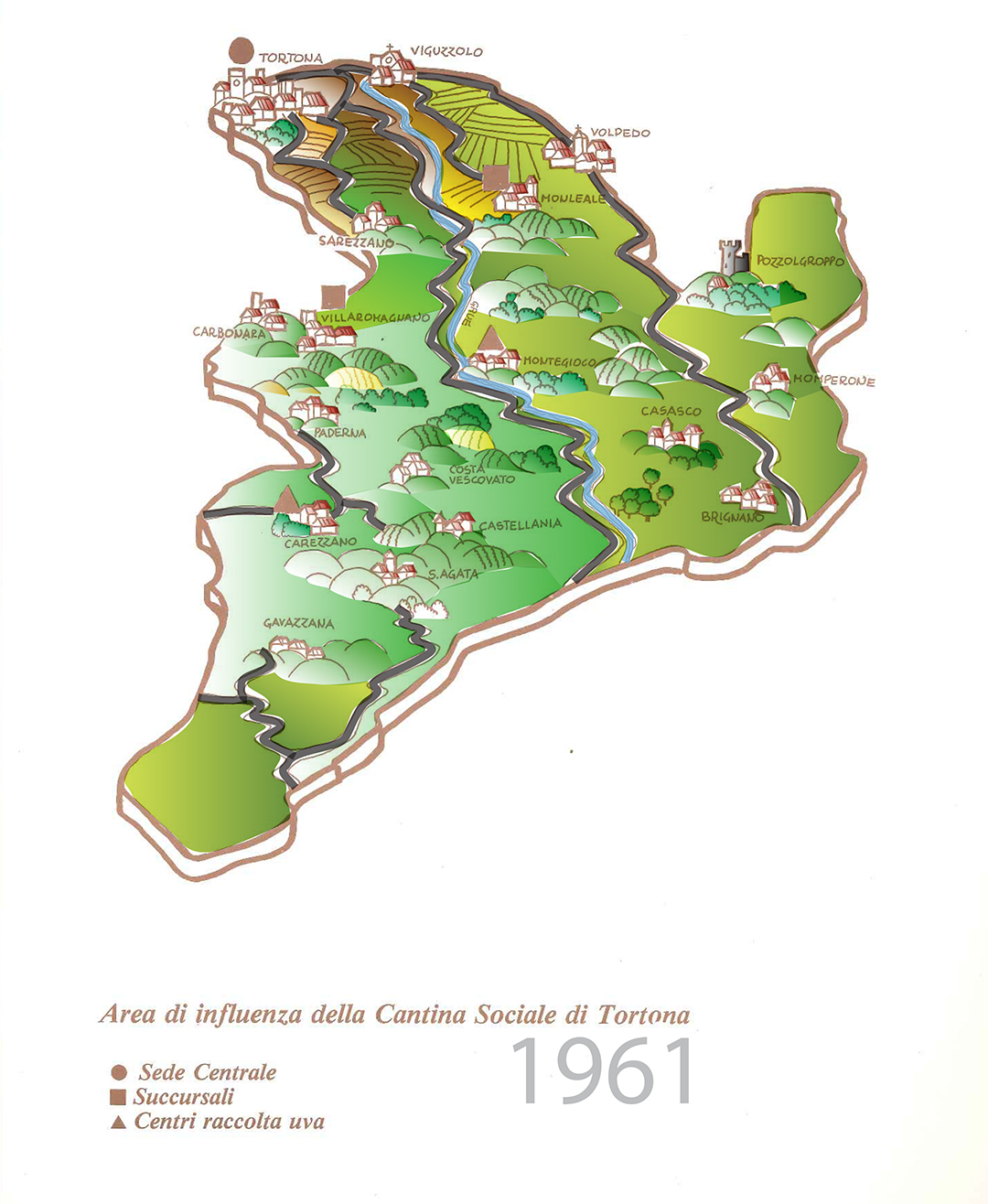 Tortona hills are located in the south-eastern part of Piedmont on a crossroads of different Regions such as Lombardy, Emilia Romagna and Liguria.
They rise from 122 meters of Tortona to the 471 meters of Fabbrica Curone.
Our area is recognized not only for being an important winegrowing region but also for different "Presidi Slow Food" such as different kind of fruit, cheese and truffles.
Apart from that Tortona area is well known for its cultural heritage.
The painter's Pellizza da Volpedo studio-museum represents an example of our devotion to art. Furthermore villages, castles and Romanesque churches are worth a visit.
The most representative medieval churches are those of Viguzzolo, Castellar Guidobono and Fabbrica Curone. Castle of Brignano architecture's is an example of medioeval heritage as well. In San Sebastiano Curone village you can discover beautifull pastel-colored houses, an elegant square, narrow alleys paved with black and white cobblestones.
Timorasso is the most representative variety of our area.It is a white wine of great body that needs at least 18 months after harvest to express its best.
Montébore cheese is made of cow and sheep milk and has a shape of a wedding cake. It was created more than 500 years ago for the wedding of Isabella d'Aragona and Gian Galeazzo Sforza by Leonardo da Vinci.
Another local masterpiece is the "Nobile del Giarolo" salami, produced only with porc's best cuts. Talking about our landscape Val Borbera impresses for its many castles, fortresses and noble homes.A tour of this valley starts from the Castello di Torre Ratti in Borghetto and continues following the "Strette di Pertuso", a long natural canyon that leads to the fifteenth-century Castello degli Spinola and to the baroque Palazzo Doria located in Cabella.