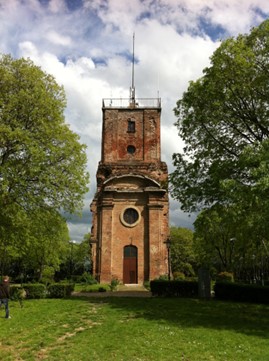 Tortona's Castle ruins and its Tower dominate the city of Tortona.
Few of the present buildings are more then 2000 years old built by the "Liguri", native inhabitants of the area before the Roman domination.
The Tower dates the eighteenth century and was part of a Sabaudian Fortress called San Vittorio, built by the Architect Lorenzo Bernardino Pinto.
The Fortress was destroyed by Napoleon in 1801.